Bespoke and Customised Items All Scales
As well as our extensive range of quality stock items, we are also able to tailor model railway signage and accessories to your requirements. In addition to customised packs for Stations and Traction Maintenance Depots, etc. with names of your choice, we can also offer a full bespoke service. Examples of some previous bespoke work can be seen further down the page.
All customised and bespoke packs are now only available from our website - www.sankeyscenics.com. To see the packs simply click on the boxes and this will take you to the appropriate page at www.sankeyscenics.com
Are you looking for something in particular ? -
Sankey Scenics might be able to help
N Gauge 2mm Scale 1/148th
OO Gauge 4mm Scale 1/76th
Bespoke Packs - Special requirements for the customer
Occasionally modellers require a particular "one-off" to help complete a particular modelling project. Below you can see a very small selection of packs that we have completed for customers to meet this need. Click on the pictures for a larger images of the packs.
Rail Freight Depot
A6 Pack
Distillery & Cooperage Signs
A 6 Pack
Blue Circle Cement Depot
A6 Pack
Signal Box Signage
A6 Pack
Motorbike Garage / Shop
A6 Pack
2mm Stobart Signage
A6 Pack
Lovejoy Antiques Signage
A6 Pack
Assorted Signage
A 6 Pack
Layout built by Robin Sweet
"A Nod to Brent" is well known to users of RMWeb and appeared in the January 2017 issue of BRM Magazine. It features the Brent layout built by Robin Sweet. Rob approached Sankey Scenics when he wanted posters for the island platform building. Many of these had to produced from scratch to match those that could be seen in a period photograph. It took a long time to devise these but the end result was pleasing. Visit RMWeb to see more of Robin's layout.
Prototypical Bridge Signs - Potters Bar
A5 Pack
Faded Wall & Pub Signs
A5 Pack
Seaside Kiosks & Church Signage
A5 Pack
Billboard Posters
A5 Pack
Welsh Girder Bridge Sings
A4 Pack
2mm Road Signage for Exhibition Layout
A5 Pack
Due to popular demand we have now made this pack a stock item. The pack comes with a main sheet of blackboards, door and directional signage together with framed photographs / notice boards. In addition there are three sheets of posters, magazines, newspapers, maps and aerial photographs. More than enough to detail the Airfix Control Tower as well as other projects
Wartime RAF Control Tower Pack
WCT4 £5.00
Wartime RAF Control Tower Detailing Pack - Andrew Long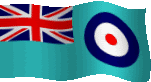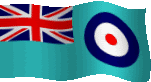 Liverpool Overhead Railway Signage
A5 Pack
Brewery & Pub Signage
A5 Pack
Hornby Magazine
Issue 99 September 2015
Free Titled Trains / Reporting numbers with instructions overview
1/43 Coach Operator's Signage
A5 Pack
Personalised Garage & Pump Dials
A5 Pack
Some signage supplied to Redditch Model Railway Club for their atmospheric layout 'Oakenshaw' based in West Yorkshire.
Based on the Aire Valley line in West Yorkshire, this layout is based in the late 1950s and early 1960s. The railway is surrounded by mills and stone buildings typical of the area and the layout really captures the look of the district. Sankey Scenics produced these pub signs together with the girder bridge sign. To see more pictures visit the Redditch Model Railway Club website.
Personalised Shop & Business Signs
A5 Pack
Brewery & Pub Signage
A5 Pack
Walton on the Hill Michael Delamar's EM Layout
Sankey Scenics has produced lots of signage for Michael Delamer's EM scale Layout – Walton on the Hill. Working from photographs, we have tried to match the signage requirements for the buildings beautifully constructed by Chris Hewitt. You can follow development of this impressive layout on RM Web Walton on the Hill 27E Liverpool EM gauge
Thanks to
Chris Hewitt &
Michael Delamar
for the photographs
We often get requests for bespoke coachboards and on occasions complete special train packs. The customer has specified the name, colours and details and left the rest to us. Here are a few examples of packs that we have put together. If you are interested in having your own unique Titled Train created then simply contact us via the Contacts Page
'The South Devon' on Wencombe by Alan Davies.
'FAREWELL TO RHYD-Y-CLAFDY' A special railtour headboard to mark the retirement of Phil Greaves's popular layout
'The Potter' & The Potteries Pullman' are titled trains to run on Peter Shreyhane's layout
As well as our stock packs we also offer customised pub signs. These packs allow the modeller to have the exact Public House and Brewery Company names that are required. They will give an authentic atmosphere to your models and layout. Very few pubs are similar and therefore packs include a wide range of signage in a variety of sizes to suit most locations whether you are converting a kit or scratch-building your pub - where you place the signs is up to you.
The packs are available in five styles / colours and will allow you to convert card kits such as those in the Metcalfe and Superquick ranges as well as models made of other materials such as those produced in resin by Hornby and Bachmann. Packs also feature some signage that will allow you to specifically convert some Metcalfe card kit into pubs. Included are some backdrops, stained glass panels and a bar. There are even legible Licensee Plates for above doorways that are customised with the name that you want!
Andrew Ganley used customised pub signs from Sankey Scenics to detail these Metcalfe Models to create "The Black Cat", "The Bear" and "The Fox" public houses.
Morland Ales & Stouts have a pub called The Plough on this scene modelled by Matt Willis. This is converted from Metcalfe's Town End Cottage. Fancy a pint? !
Foxfield - Mike Hudson used both our customised station and mpd packs to add detail to his lovely 009 BR layout based on the Lynton & Barnstaple Railway. The shed is a sub shed of Barnstaple 73A standard gauge shed.
Geoff Simmons is a highly skilled modeller who produces exquisite large-scale models. Sankey Scenics is pleased to have supplied the adverts for this 1/16 th scale model of this Birmingham Standard Bogie Car of 1923. Number 661 runs on 2 and 5/8 inch gauge track and is about 2foot long, it has 2x 24 volt motors in the bogies and has internal lighting as well as directional lighting. It was Geoff's first attempt at scratch building a tram and took nearly 3 years to build. The body is made entirely of wooden strips of various sizes, and thin ply of 1.5 mm and 0.8mm thickness. Glazing is all glass except for the pink tipper windows in the u/s which are plastic. The bogies are made from brass castings with independent suspension and the wheels are cast. The lighting is powered by onboard batteries and the lights are LEDs.